Brendan D. Bowles, partner, and Ivan Merrow, associate, discuss mentorship in the construction bar and across the legal profession more broadly.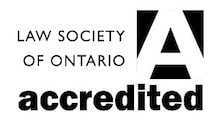 This program is accredited by the Law Society of Ontario. This program contains 30 minutes of Professionalism Content. If you are logging these hours, please send us an email at info@glaholt.com and confirm the date that you listened to the podcast.
For more information, please visit our website at www.glaholt.com.
The information and views expressed in this podcast are for information purposes only, are not intended to provide legal advice, and do not create a lawyer client relationship. For specific advice, please contact us.